5-Star Tools With a Cult Following
Simplify random fixes as well as involved DIY projects by picking up these popular tools to get the job done faster and better.
Our editors and experts handpick every product we feature. We may earn a commission from your purchases.
Black & Decker 20-volt Cordless Drill/Driver
Reasonably priced, at less than $50, this popular tool's 11-position clutch provides precise control for drilling into wood, metal and plastic. Better yet, it easily handles any task that involves driving screws. And at 3.4 pounds, you can use it with one hand. This drill/driver has a 4.5 (out of 5 stars) rating, with 5,196 reviews and almost 1,000 questions answered. It's safe to say, people love this tool!
One reviewer says: "A compact, lightweight, cordless, drill powered by a 20V, rechargeable, battery. And one is included, along with a battery charger. The batteries snap easily into the base of the drill and if you have other, Black+Decker, 20V tools, the batteries are interchangeable so it makes this drill even more attractive."
Here are the top 12 tool myths you need to know.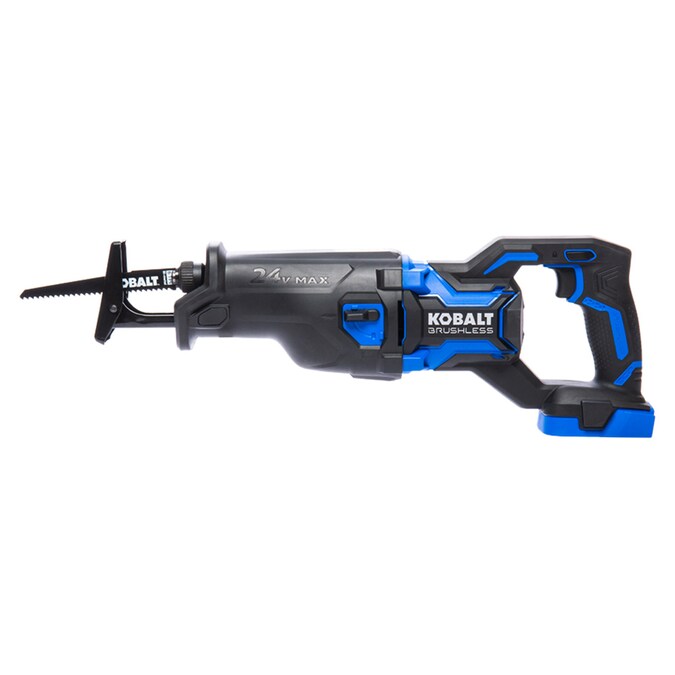 Kobalt

XTR 24-Volt Max Cordless Reciprocating Saw

This cordless reciprocating saw has a 5-star rating on Lowes.com. It provides everything you need to get the job done: Orbital cutting for speed and versatility and anti-vibration technology for comfort.

A satisfied customer says: "The way the tool handles is amazing. It has an easy cut and can be used with wood and steel. The design is unique with a rigid cool design. It has a quick change chuck so you can change your saw blades with ease and a shoe adjustment so you get good quality guided cuts and it extends out for different projects."

If you love your tools, check out these 15 tips to prevent tools from getting stolen.
Bucket Boss Organizer for Your Tools
With a name like Bucket Boss, you'd hope the product lives up to its name! In this case, the Bucketeer is a slam dunk among reviewers. Considered "the world's first bucket organizer," it fits any 5-gallon bucket, and provides 30 pockets for tools and three interior loops for hammers and pry bars.
One reviewer says: "I've got a number of DIY projects going on at the house and this item has been indispensable! I threw it on an excess 5-gallon bucket, stretched it on (nice snug fit) and started filling it up. It's great being able to throw in dang near all the extra little items needed for numerous repairs and carry it from one work site to another. When used in conjunction with my tool belt or tool vest other than the actual bulky power tools needed for the job, all the other ancillary extra tidbits can fit in here and that really makes life easier."
Check out these really weird tools and what they're used for.
Stanley FatMax Xtreme AntiVibe Rip Claw Nailing Hammer
This hammer comes in again and again on best-hammer roundups as the top overall choice. The anti-vibration design prevents wrist and forearm fatigue when nailing, while the unique grip and handle reduce torque on the wrists and elbows.
One enthusiastic reviewer says: "One of the best tools I have purchased. Used it on a construction site and my masons don't use their hammers any more. Comfortable, and the length is just right if you want to reach a nail from close to far range. Most hammers would not provide such grip and confidence when you are working especially with the broader surface area, you will not miss a hit."
Take a look at these 23 tool gift ideas for DIYers.
Vampliers 8-inch Pro Lineman's Screw Extraction Pliers
They're dubbed the "world's best pliers" for good reason! These pliers have garnered a cult following as the best go-to pliers, thanks to the unique jaw design that provides premium versatility. The jaw profile allows users to grab objects from two different directions to extract stubborn screws, nuts and bolts.
One happy customer says: "I searched long and hard for various devices and systems to remove stripped screws from various places in my house. And after reading about the Vampliers, I was convinced. And I have to say, I made the right purchase. These pliers are amazing. The quality is outstanding and the first stripped screw I tried came out with ease. I cannot believe how well they worked. Very happy with this purchase."
Here are some of our favorite ideas for storing all kinds of tools.
Ryobi 14-inch 40-volt Brushless Lithium-Ion Cordless Chainsaw
Reviewers love that this cordless chainsaw cuts well, is durable, easy to store, lightweight and powerful. And, the brushless motor boosts run time. What more could you want?
One reviewer says: "I tried this on a few 10″ logs from the wood I have stacked for my wood burner that I use throughout the winter season. It went through the oak logs like butter with plenty of power, and the grip and balance of the saw was so comfortable."
These are the 23 tools that are so worth splurging on.
Craftsman 9-Piece Standard and Metric Flare Nut Wrench Set
People call these must-have wrenches. Why? Pure and simple, they do what wrenches are supposed to do. Backed by the Craftsman Forever Warranty, these are an automotive repair person's dream. The flare nut wrenches grasp more corners of a fastener than other wrenches thanks to their wider contact area. This makes them ideal for removing and replacing nuts on fuel lines, brake lines and other automotive parts that can round and deform.
"Finally, the right tool for the job," says a reviewer. "I can't even tell you about how many times I've stripped the nut on a brake line because I was using the wrong wrench. I just bought a 1996 Toyota 4Runner. It needs a lot of work and has been neglected for years. Watching YouTube to learn about repairs educated me on the importance of this tool, and let me just say … they were right! This grabs the line nut, which is typically a softer metal, and grips it from almost all sides, getting a secure connection, and making slippage almost impossible when breaking it free or tightening it up."
Cartman Tools 39-piece Tool Set
With more than 1,200 reviews, the reviewers agree: You need this everyday tool set. Incredibly inexpensive ($17!), it contains the tools needed for most small repairs around the house and features high-strength heat-treated materials that provide durability and extended tool life.
Reviewers suggest it as a great set for starters. One person says: "I just bought my first house and needed a few basic tools to get going. I have used them quite a bit since I've moved in, mostly the screwdriver and the hammer. The tools are seemingly quality, I wouldn't work on my car with them, but [they're] intended purpose is occasional housework and for that they are fantastic. Wide variety of shapes and sizes for the screw bits has made assembling furniture a breeze and the inclusion of Allen wrenches is a nice bonus."
Here are the best tools pros use (and DIYers should too).
XtremepowerUS Heavy-Duty Electric Demolition Jack Hammer
For big DIY projects like demolition, trenching, and breaking holes in concrete, block, brick, tile, stucco and more, look no further than this jack hammer! Reviewers love its adjustable 360-degree foregrip that provides the utmost control to achieve the positioning you need to get the job done.
"I could not be happier with this tool! I use it for planting trees and digging flower beds in very rocky soil. It is a rockstar!!" says a reviewer on Amazon.
Check out these 51 DIY demolition tips you need to know.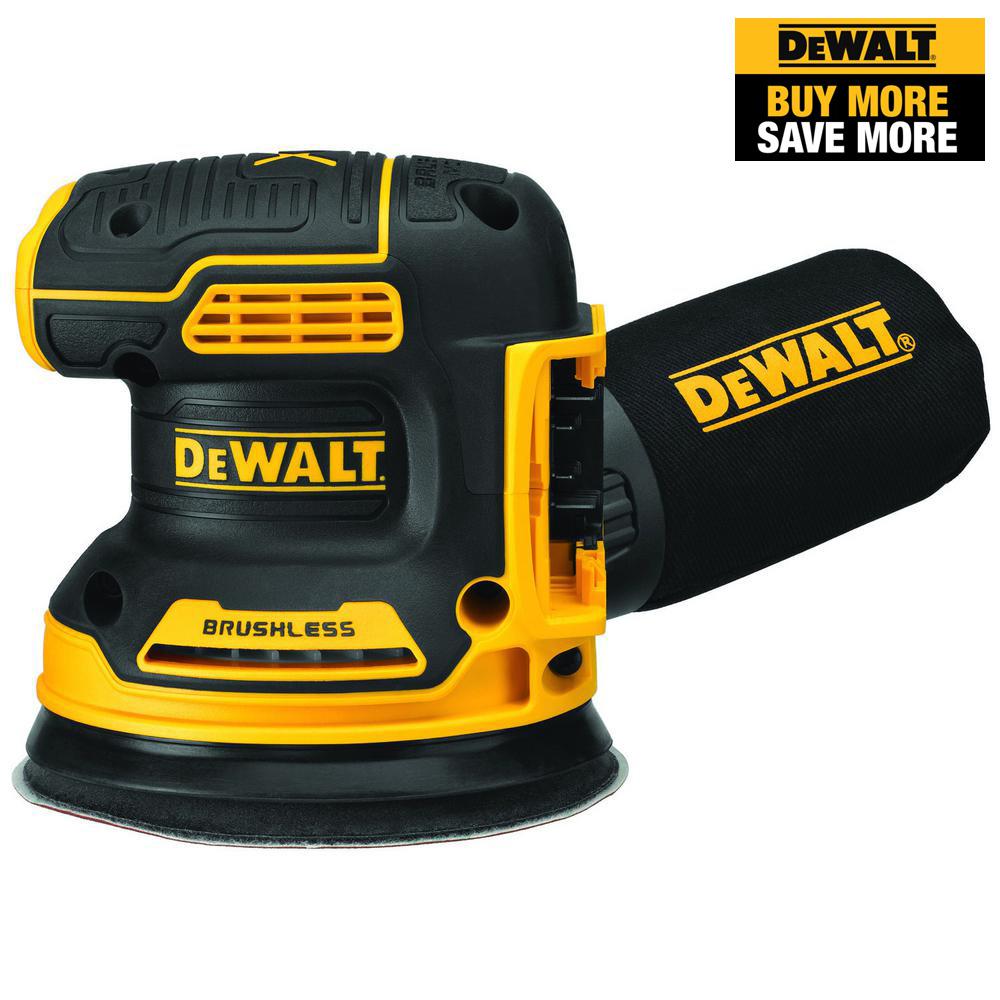 DeWalt 20-Volt MAX XR Lithium-Ion Random Orbital Sander
Buyers of this sander are thrilled they've finally found a random orbit sander they can use for hours without experiencing intense fatigue. This sander's design reduces vibration and the rubber over-mold, in critical areas, keeps fatigue at bay. The locking dust bag is another feature that people love because it helps keep the work area relatively clean. This tool is great for finishing work on cabinets, shelves and even automotive body work.
One pleased customer says: " I purchased this sander thinking that I would only use it from time to time, or on small jobs, but it has turned into my full time sander. It's extremely powerful, and will literately do any job that my pneumatic sander can do. It's built very well, and not awkward to use at all."
Next, check out these 5-star kitchen tools with a cult following on Amazon.
Originally Published: October 13, 2020