14 Incredible Snow Removal Tools
The snow is going to fly and you want to have the best tools available to deal with it. Try these snow removal tools to tackle the task, whether you're shoveling a front walk or taking care of a long driveway.
Every editorial product is independently selected, though we may be compensated or receive an affiliate commission if you buy something through our links.
Snow Joe iON18 Snow Blower
This 32-lb snowblower uses a rechargeable battery that can provide 50 minutes of run time — enough for the average driveway. It can cut an 18-inch path through 8 inches of snow at once without trouble. The chute is on a 180-degree rotational base so you can direct the snow where you want it to go. Plus, battery power means that this may be the quietest snowblower you've ever heard. Plus, check out the best snow shovels on the market.
Make Shoveling More Comfortable
Who says snow removal must hurt your back? The G4 Shovel from Garant has three handles. One for pushing snow, and two for lifting. Also, this sort of ice shovel has a footrest to give you extra power to break up packed snow or ice, and can help you get out of a ditch.
Westend61/Getty Images
Worx
Wheelbarrow Snow Plow
You don't need a fancy ATV plow to clear your driveway — all you need is a wheelbarrow! This wheelbarrow from Worx doubles as a snow plow with this $40 dollar attachment. Check out these other versatile wheelbarrows that you'll love.
Amazon
Amazon
Family Handyman
Melt Ice with a Seed Spreader
If you live in a snowy region, a seed spreader is more than just a spring and summer tool. You can fill it up with a salt mix to spread on your driveway and sidewalks and melt away the ice. For more ideas, check out these 10 hacks for removing ice.
Target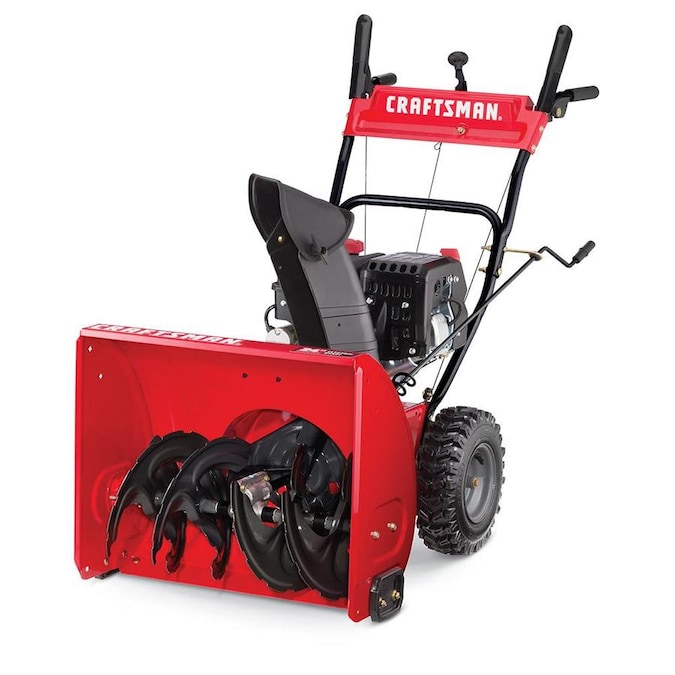 Troy-Bilt Squall Single-Stage Snow Thrower
This thrower won't cover as much ground as a two-stage model, but it still gets the job done. The Troy-Bilt Squall will wade into 13 inches of snow and offers a chute with 190-degree rotation. And at only 97 pounds it's pretty easy to maneuver. (Find out what to do if your snow blower won't start.) Plus, learn how to replace a snow blower belt.
Originally Published: November 01, 2017